As the workforce heads back to the office following more than a year of COVID-19 shutdowns,
many workers are debating on joining a coworking space.
Coworking spaces allow people from different companies and industries to share a common
workplace, and they've become pretty popular in recent years.
Statistics show that 3.1 million people use a coworking space and that number is expected to
grow to more than 5 million workers in the next few years. Coworking membership numbers are
expected to grow significantly following the pandemic due to the pent-up demand for person-to-
person workplace experiences.
Coworking keeps you productive
It can be easy to get distracted if you're always working solo. A coworking space puts
you around other people who are busy and motivated, which will help you sit down and get your work done too. You may be able to convince one of your coworking partners to be your
accountability buddy to make sure you keep working.
A coworking space comes with a lot of perks
Just like traditional offices, coworking spaces usually offer a variety of perks to attract
people to choose to work there. For example, a coworking space may offer free coffee, snacks,
a gym membership, special discounts to nearby restaurants, and convenient parking. Although most coworking spaces require members to pay regular dues, it may actually end up saving you money if you regularly travel downtown to work in a coffee shop during the week before heading over to your pricey gym for an afternoon workout.
Shared office space makes learning easy
Being surrounded by intelligent and motivated people makes it easy to ask for help and
learn new things. Even if you don't work in the same field as other people in your coworking
space, you can benefit from the different ideas and perspectives they have to offer. At the very
least, your coworking buddies might be able to introduce you to some new music or invite you to
their book club.
Meeting rooms help you appear professional
Coworking spaces often include designated meeting rooms that are equipped for
presentations and private discussions. This is a great perk if you're trying to impress a potential
client or want to find a quiet place for an important meeting. Coworking spaces are often located
in downtown areas, which makes it easy to invite your business associates in for a meeting
without making them travel to a remote destination.
Virtual offices boost your remote work options
Some coworking spaces also offer members virtual office options, such as answering
services, a street address, and a mail service. This can be a good option if you do a lot of
traveling or need to have a secure location to send your work-related deliveries.
A coworking community helps you network and build relationships
Working as a self-employed entrepreneur or a remote employee can get lonely at times,
and you may wonder if you're missing out on valuable networking opportunities. A coworking
space gives you a place to connect with other people in an office-like setting and enjoy building
professional relationships each and every day. Many coworking spaces also organize their own
networking events and happy hours, so you don't need to worry about bothering someone
during the workday. In fact, a 2015 survey found that 82% of people say their professional
networks expanded since they joined a coworking space.
Collaborative spaces foster creativity
Creatives know that inspiration doesn't always come easy. Luckily, coworking spaces are
full of collaborative opportunities for you to switch up your scenery and interact with new people
on a daily basis. If you're stuck on an idea, you can simply wander around and ask people if
they have a minute to brainstorm. Plus, coworking spaces usually don't have strict seating
arrangements, so you can easily pick up your work and head to another available spot to keep
your brain engaged.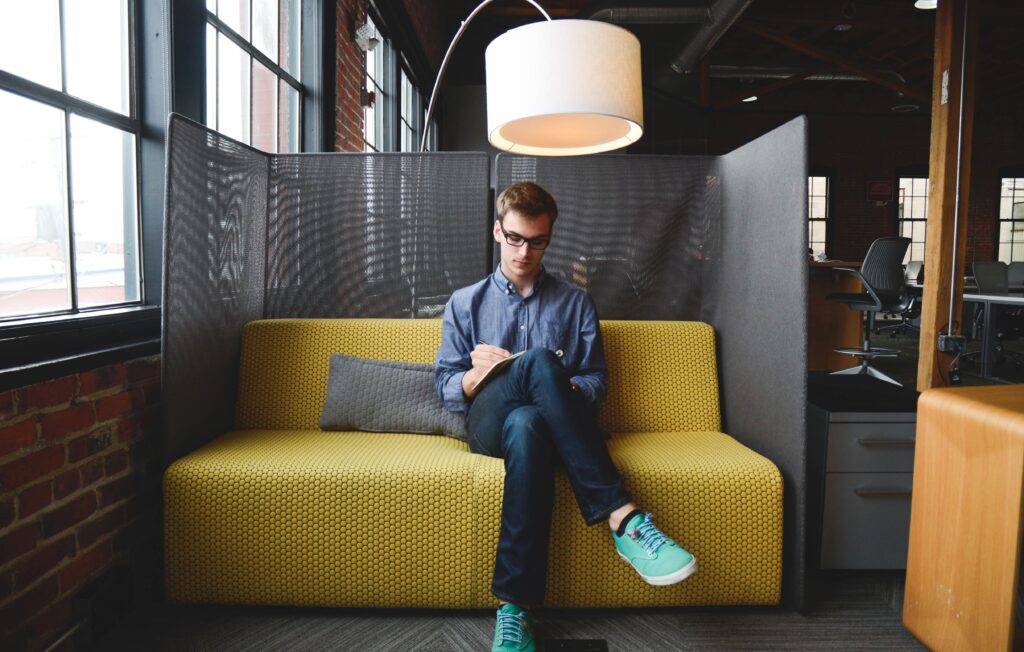 Coworking is an affordable solution for start-ups
If you're working on launching your own company, finding an office space can be tricky
and expensive. Coworking spaces are a cost-effective solution for start-ups who need to bring a
small team together to build a solid foundation for their company. Statistics show that a
company can save as much as 30% on operational costs by using a coworking space rather
than leasing its own office. Once your company is ready to leave the nest, you'll already have a
solid team and workplace routine in place to hit the ground running at your permanent office.
You can use coworking to get to know your community
A coworking space makes it easy to connect with your neighbors and learn more about
the community you live in. This is especially beneficial for people who may have just moved to a
new city and want to find a group of people to explore with.
Coworking buddies can also participate in community events just like more traditional
workplaces do. For example, you can all sign up to run your town's springtime 5K race, or
spend an afternoon volunteering together.
It's fun!
Once you find the right coworking space that fits your personality and workplace needs,
it can be a very fun and rewarding experience. Plus, choosing a coworking space is a pretty
low-pressure decision. Many coworking spaces allow you to have a trial period to be sure you're
the right fit, and memberships are usually on just a monthly or annual basis. If you end up
wanting to try something new, there's very little stopping you from picking up your laptop and
heading elsewhere.
Sources
https://www.smallbizgenius.net/by-the-numbers/coworking-
statistics/#:~:text=Coworking%20statistics%20show%20that%20about,in%20the%20next%20fe
w%20years.
https://www.smallbizlabs.com/2015/05/coworking-spaces-are-human-spaces.html
https://economictimes.indiatimes.com/jobs/cost-benefits-major-draw-for-co-working-
spaces/articleshow/58231345.cms